what's in a name?
"If I'm gonna tell a real story, I'm gonna start with my name." – Kendrick Lamar
Hello wonderful humans,
Thank you all for the feedback on the first letter! I now know many of you are Swifties and didn't appreciate my take on folklore. Better luck next time, I guess!
Hello, My Name Is: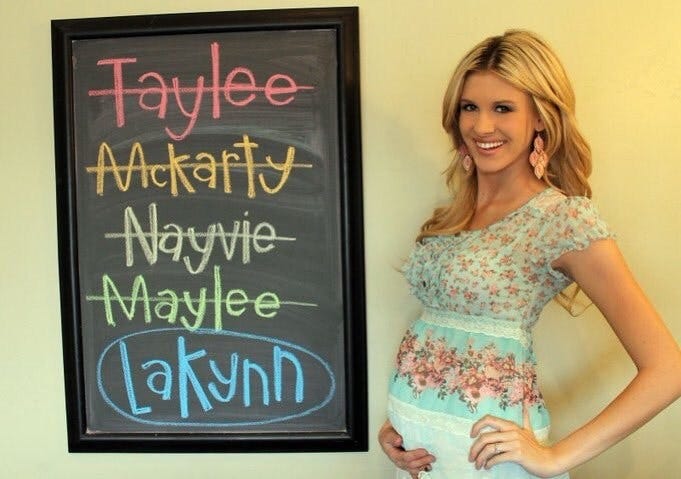 I've noticed that "unique" names are becoming more and more commonplace in North America. It's possibly because the US is more of a melting pot so multi-cultural names are more prevalent, or it could be due to the young parents who are reviving "old-fashioned" names for their babies. Maybe it's because of those people who named their kids after GOT characters, or those moms who put a lot of unnecessary y-letters in an otherwise traditional name.
The popularity of certain names appear to go in cycles. There are classics (Madeline, David) and noms de jour: when I was growing up the popular names for girls my age were ones like Brittany, Alexis, and Kelsey. A quick internet search shows that a very popular name for boys born today is my brother's name. Is time cyclical? Who knows?! Science was never my strong suit.
Dan shares his first name but not his middle name with his father, so he's not a junior. When I once asked him why he doesn't have his dad's full name, he said his parents didn't want him to deal with the paperwork confusion that happened to a relative who was a junior. The only trouble for Dan comes when he's at family gatherings with his dad and uncle, who all share the same first name. It's safe to say that if we have children one day, there won't be a Dan Jr.
Growing up with a unique name can be a double-edged sword. For the most part I didn't mind it when I was a kid. I remember briefly hating my name for a few weeks in fifth grade and then getting over it and appreciating that I didn't have to differentiate myself by going by Maeve G. so as not to get confused with the other Maeves in class. I'm also a white woman who doesn't have a name that reads as anything other than European. I know that if my name was less white-sounding my experience would be different. Racism and classism are a part of something as innocent-sounding as naming a baby.
Early on in my time in Guatemala, my mission partner Amanda and I were invited over to a wealthy donor's home as a sort of "welcome to the area" dinner. The donors were a couple in their late thirties with two young children. Their house was stunning and they offered us expensive beer imported from the States. The wife was a very kind American woman with a soft Carolina accent who married a Guatemalan man she met at the US university they both attended. That night, they invited over some of the husband's relatives and friends to join us. Everyone spoke English perfectly and many had been educated in American universities.
Included in the group were two young men and a young woman who were around my age. We talked for a bit, answered some questions about why Amanda and I were living in Guate, and made general small talk. At some point in the evening, the trio of younger Guatemalans started gossiping about someone we didn't know. They made fun of her name. I can't remember what it was, but it wasn't a traditional Spanish-from-Spain name. I took note of that and might have commented to Amanda later about it because I thought that the incident was so strange.
In their minds non-traditional names like Madison and Yesica were trashy because they signified that your parent traveled to the US, worked there for some time, and returned to Guatemala. Presumably your parent was/is an undocumented person doing domestic work or physical labor. Compare that to Guatemalans with money (like the group we were with that night) who can afford the visa fees and plane tickets, and know legal residents who can vouch for them to the government. The Guatemalans who named their kids these "American" names (names they had been exposed to for the first time in the States) were viewed as uneducated.

The main character in the musical In the Heights is named Usnavi (pronounced phonetically in Spanish oo-snah-vee) after his parents see a US Navy ship on their journey migrating from Dominican Republic to New York. Bound up in all of this name-shaming is colorism, classism, and thousands of years of colonial thinking that has made Mayan Guatemalans second class citizens to the Spanish-descended Guatemalans. A name, it occurred to me that night, was not just a name.
I have never named anything living aside from some plants and pet hermit crabs. (One of the hermit crabs was a cannibal but I don't think that was because we named him Teeny Weeney.) I imagine that when you have a child you want their name to represent your family well. Maybe you choose a name that has a specific meaning for what you think they are (Blessing, Precious) or something you want them to embody (Felicity, Hope). I love learning about the names of my students who are the children of West African immigrants because so much time and thought has been put into their names. They translate into beautiful sentiments like, "Show the light of God to all."
In some cultures the parents don't choose the name of a baby, but instead bring the child to a local faith leader for a naming ceremony. In the Bible, Simon's name changes to Kephas, or Peter, when Jesus honors him by saying "And so I say to you, you are Peter, and upon this rock I will build my church, and the gates of the netherworld shall not prevail against it."
Names, as beautiful as they can be, are also judged harshly in our world. From the upper-class Guatemalans making fun of the names of their countrymen, to the practice of workplace discrimination based on "ethnic sounding" names in the US, we know that people are all too quick to dismiss someone based on their name. When I was born my own grandmother told my mom she didn't like my name because she had never heard it before.
I don't remember when Dan and I first discussed changing our last names. What I do remember is how unbothered Dan always was by the idea of either a) me keeping my last name or b) both of us changing our last names.
People ask you weird, inappropriate, and intimate questions when you tell them you're engaged. People also offer a lot of unsolicited advice. The assumption for most people I know is that when a woman gets married she takes her spouse's name. This is what my mother did, and her mother, and her mother etc. When it began clear that Dan and I were in it for the long haul, I started to think about what I wanted to do with my name.
I love my name. My full name sounds awesome. When my best friend and I met, she told me that it's the kind of name that belongs on a theater marquee. (We're dramatic and I love that description.) I didn't particularly want to change the name that I had lived with for all the important decisions and events that were a part of my life up until then because of another important decision/event.
Traditionally in Guatemala you have both your mom and dad's last name. When a woman gets married she then bumps off her mom's name and adds "de Husbandlastname" to the end of her name. This is becoming less common as more women keep their own last names, and the laws vary from country to country about which last names can be used for your children. For the Spanish scholars out there, you'll notice that "de" means "of" so you are then literally saying that the woman is now of her husband. (Offred, anyone?) This isn't so different from the Western idea of women changing their names to the last name of their husband. Historically, this practice began as way to keep track of property in towns, and since women and children were viewed as a husband's property, they took on his name.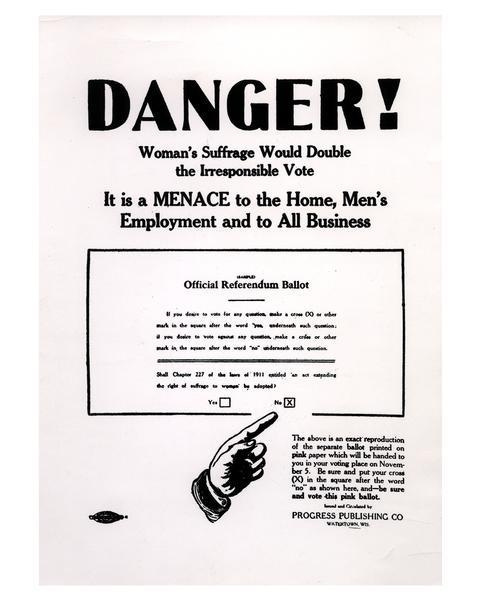 Obviously, the idea that a woman can be the property of anyone is wrong, but it wasn't so long ago that women were still considered property. We recently celebrated the 100 year anniversary of the passage of the 19th Amendment, which gave white women the right to vote. That right was not given easily; it was fought for and it only gave some women the ability to vote! The recent Netflix hit Indian Matchmaking reminded me that in some places a dowry is still expected in exchange for giving a daughter away in marriage. (Even the language we use, like "giving away" is problematic. The bride is given away by her parents at the altar, but the groom never is. This seemingly normal practice during a wedding ceremony is wrapped in the patriarchy.)
When Dan and I decided to combine our last names, we tried a few different combinations. I know couples that created an entirely new last names using letters of their original names. Honestly, we came up with our last name because it sounded the best. I like the idea of great-grand children being able to easily trace our family trees. So far, no one has said anything rude to me about it. (Except for my grandma who said, "Oh Maeve, you're not doing that, are you?," which isn't necessarily. The woman will always let you know if she doesn't agree with something you're doing. Also, she eventually warmed up to the name Maeve so I have hope!) At my workplace almost all the women go by "Ms." which I like because marital status isn't indicative of how people should interact with you. My students have never called me by my full original last name anyway, so Ms. G I'll always be! I hope one day women and men can change their last names or not change their last names or do whatever they want with their names and no one will think twice about it.
Links To Click On When You're Bored At Work
Something I Care About
Border Angels is a non-profit I love. They work with the immigrant community in the San Diego/Tijuana area and have a variety of outreach programs. One of the coolest things they do is "water drops" where volunteers trek into the California desert to leave water and other essentials (some snacks, prayer cards, socks) for migrants who are crossing the desert to reach the US. Their work has become even more essential in the past few years as ICE and CBP officers regularly drain and cut open the water jugs the volunteers leave for migrants, which for those crossing a desert where the temperatures regularly reach over 100 degrees is basically a death sentence. Fun fact: when I ordered my flowers for my wedding, the florist was running a special where she donated a portion of the profits to the organization of my choice and I chose Border Angels! And my flowers were gorgeous. Win-win!
Some Things That Bring Me Joy
Bodies of water

The podcast Who? Weekly (it's mindless and funny and everything I didn't know I needed)

Our newly adopted dog, Lola! She's the cutest thing I've ever seen and her personality is starting to bubble up. We love getting to know her!

Sparkling red wines. It's a summer aesthetic and Dan and I are deeply INTO IT

It's bulletin board season at work! The students aren't coming back but you better believe I spent a few hours designing new bulletin boards around my workspace instead of doing pressing tasks.

Library books

The instagram @yaboi_toby_toad. The posts make me miss the hours I would spend decorating my childhood dollhouse.
Thanks for reading! Send me suggestions/thoughts/comments/answers to how time works. Be well!